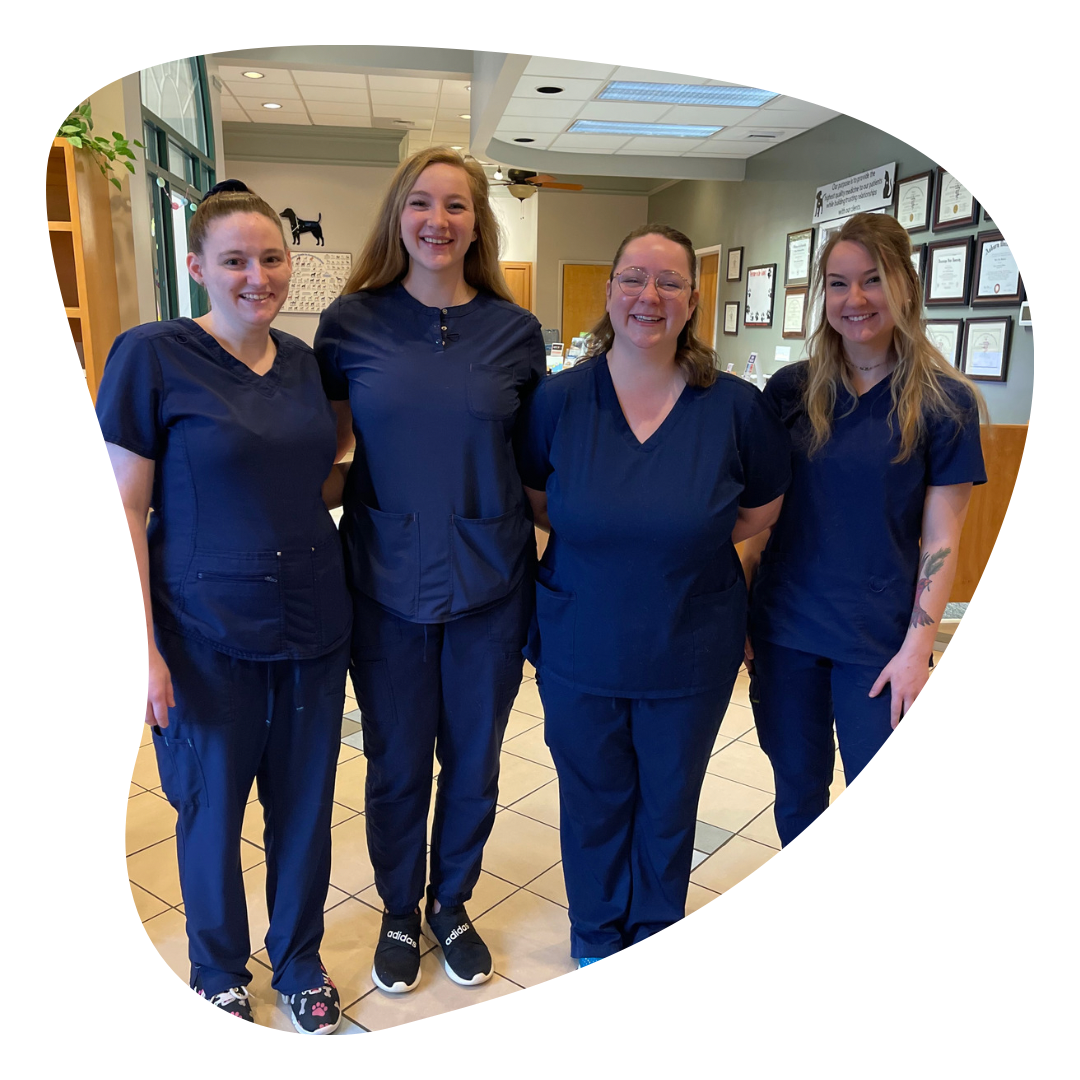 Careers
Welcome to Animal Health Care Center's career page! Our clinic's mission statement is to provide high quality medicine to our patients while fostering trusting and lasting relationships with our clients and coworkers.
At Animal Health Care Center, we work as a team in a fast paced, fun environment to care for our patients and, in turn, care for our clients. The satisfaction of knowing we are making a difference in the lives of our patients and their families is what fuels our success.
We foster a mentoring environment, and all staff members are encouraged and assisted to further their knowledge in their career. We are proud to offer competitive pay, benefits, and opportunity for advancement.
I encourage you to browse our website, visit us on Facebook, and stop by our campus to learn more about what it means to be part of the Animal Health Care Center family. Thank you for your interest in our company!
Animal Health Care Center is truly a great place to work. Out of all the clinics I've worked at this one is the most welcoming and feels like family. We always work as a team and we are willing to help out when needed. I have grown so much as a technician since being here and have gained some great mentors who are always willing to teach me something new.
Working at Animal Health Care Center as a veterinary technician has opened up a new passion for me in veterinary medicine. I am excited to come to work daily, see my team and treat my patients. Everyone here reaffirms that I am doing what I love and here for a reason. The team here is my family and I can not imagine working with anyone else.
Working here has been incredible. I am fortunate enough to wake up every day and know that I'm going to see so many precious cats and dogs. It warms my heart to see the smiles on both our pets and clients faces after visiting us. It's great to be able to come to work and know all my coworkers share my love of these animals as well.
Animal Health Care Center is a clinic that cares for its employees and the patients they treat. They foster a family dynamic with their employees that lead to personal and professional growth. Coworkers are teammates that want to see you succeed and are willing to help to become a better practice for our patients. They strive to provide the best medicine and care for their patients while fostering meaningful and lasting relationships with both coworkers and clients. Hard work is recognized and rewarded. If a teammate struggles professionally or personally, they have a family behind them to help support and lift them up. I love working at Animal Health Care Center because it's my family and we all want what is best for our patients.
Animal Health Care Center has been a great place to work. Every day I learn something new. My favorite thing about working here is the relationships I've built with our clients and patients. To be able to be a part of an animal's journey through life is a truly unique experience that makes me appreciate my time here more. The team we have here has created a family atmosphere that I wouldn't trade for anything. I appreciate the opportunities given to me by working here.